LUNCH
All students bring their lunches. Students can order milk, limited dairy items, and some microwaveable items with purchase of a lunch/milk card in the office. Domino's pizza slices are offered on Mondays and Chick-fil-A menu items are available on Thursdays as follows:

Each Thursday, your student has the opportunity to enjoy a Chick-fil-A meal (beginning September 3). There is a selection of menu items to choose from (excluding soda) so parents/students must have order forms filled out, paid for, and turned in by each Wednesday before 8:30 AM.
Can I order meals further out than just the upcoming date? 
Yes! You may order and pay for multiple dates at a time. For example, if you want to order for the entire month of September, simply fill out one sheet per student, per date. Then, add up all the totals and pay one sum at the office.
Is the pricing the same as last year?
No. Some menu items have slightly changed in price. To access the order forms and view pricing, click the link below. There are also plenty available at the office.
What forms of payment are accepted for Chick-fil-A orders?
Cash or check (made out to Flint Hills Christian School).
As a reminder, have all Chick-fil-A order forms turned in to the office by Wednesday at 8:30 AM.
---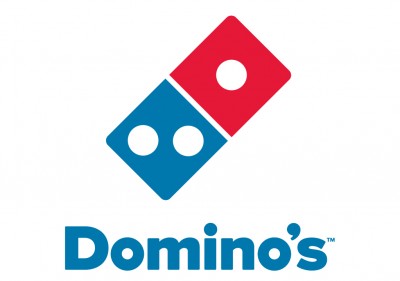 Monday is pizza day! Unlike Chick-fil-A, pizza day does not require any pre-ordering. Simply add money onto your child's lunch card and they're free to select what they want from the options available to them.
Our first pizza Monday is set to be August 31.
How much are pizza slices?
They are $1.50 each, regardless of toppings/varieties.
How do I pay for slices?
You can pay for pizza slices by putting a balance on your child's lunch card at our office. Typically, parents do so in increments of $10, but you're free to add however much you want. Each pizza slice is 3 dots (each dot costs 50¢).
Is there a limit to how many slices my students can get?
If you would like to limit your child/ren's use of your purchased lunch card, please specify on the Lunchroom Form found in the back to school packet.
LUNCHROOM INFO
In order to keep our lunchroom from undergoing significant change due to COVID-19 precautions, we are strongly encouraging parents to pack a cold lunch or utilize a thermos for warm foods instead of ordering freezer foods daily. This will drastically help us manage proper distancing protocols.
Freezer items, milk, yogurt, and other menu items will still be available for purchase in the event a student does not have a packed lunch.
Can I still come and have lunch with my student(s)?
Yes! Parent visitors are welcome to sit and have lunch with their student(s). We just ask that all visitors check in and receive a badge at the front office before arriving at the lunchroom.
Will a Thermos keep food warm until lunch time?
Yes! A trick to ensuring food stays warm is for an adult to first pour very hot or boiling water into the Thermos, let it sit for a couple minutes, pour the water out, then add hot food. This process helps keep food at the perfect temperature until it's ready to be eaten.
How do I pay for menu items if my student doesn't have a lunch?
Simply add money onto your child's lunch card at the office. Typically, parents do so in increments of $10, but you're free to add however much you want.